07.07.2023 – 16.07.2023
Legendary! The role of female characters in fairy tales, myths & legends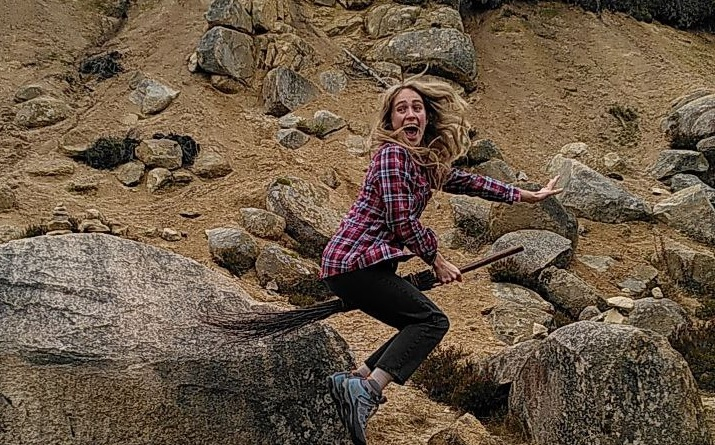 What if Sleeping Beauty had not liked the prince who kissed her awake? When did Snow White learn to cook? What is actually weird about the stories I grew up with? And what stories do children in our neighboring countries hear to go to sleep?
Since time immemorial, people of all cultures have been telling each other stories. Sometimes as an exchange of news, sometimes as a teaching tool, and sometimes as a mere pastime. Always, however, these stories are full of information. Whether consciously or unconsciously, they are used to pass on good or bad behavior, ethical action, or a moral.
Because many of the old stories in the form of fairy tales, myths and sagas still influence us today, we want to take a closer look at them in this seminar. We will focus on the portrayal of female characters and the different roles they take on. In addition, we will take a look at some characters who cannot be located in the heteronormative gender system.
With participants from all over Europe, we want to approach ancient stories from Greek mythology to the Brothers Grimm to the world of Walter Disney in a variety of ways and write our very own stories....
You can look forward to a varied program including discussions, theatre, hikes, creative workshops, campfires, meditation, and dance!
In June there will be a digital information meeting. The date for this will be coordinated with all registered persons.
The seminar should offer a saver space, where we want to create a brave space and celebrate femininity. Therefore FLINTA* persons are invited.
---
This activity is part of the project "Naturefriends Houses - Hotspots of Democracy and Internationalism". Funded by
---
Diese Veranstaltung findet in Kooperation mit Spielfeld Gesellschaft statt, einer Initiative der Niedersächsischen Lotto-Sport-Stiftung.

Event overview
| | |
| --- | --- |
| Date: | 07.07.2023 bis 16.07.2023 |
| Destination: | Hannover, Germany |
| Accommodation: | Naturefriendshouse Hannover |
| Operator: | Naturfreundejugend Niedersachsen |
| Minimum age: | 16 |
| Maximum age: | 30 |
| Cost: | 80-110 Euro solidarity fee incl. accommodation, full-board and travel costs |
| Discount: | If you currently have less money available, you give a little less. If you are earning well at the moment, we appeal to your solidarity - because if you pay a little more, you make it possible for someone else with fewer resources to continue their education. If your current financial situation does not allow you to pay even the minimum contributions, please contact us. We will find a solution. |
| Group size: | Up to 15 people |
| Registration until: | 01.05.2023 |
| Remarks: | The seminar should offer a saver space, where we want to create a brave space and celebrate femininity. Therefore FLINTA* persons are invited. |
Tags: english
Yes, I want to participate
Please send me the documents for a binding registration! Fields marked with * must be filled in