27.12.2022 – 31.12.2022
"Discover the secrets of the blue pot" - Internationale Youth Exchange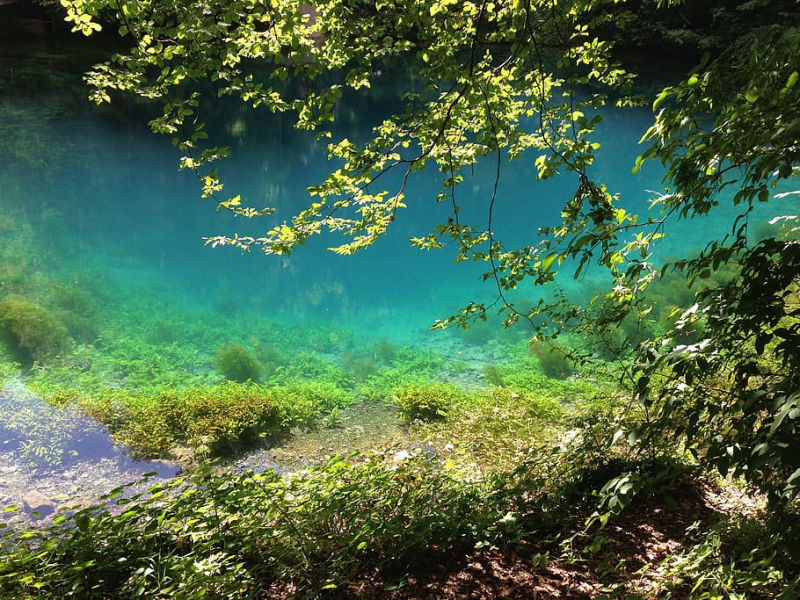 International youth exchange with the international young friends of nature in the beautiful Blautal in the Swabian Jura in December. Workshops, upcycling, organic food, yoga, hikes, exchange, contemplation, annual reflection. Join us - it's gonna be fun! :)
We will go hiking together in the vicinity, explore the wonderful winter landscape, castles, caves and the secrets of the Blautopf. During the hike you get the chance to learn a lot about the local flora and fauna, as well as the geology and history of the region.
There will be yoga classes in the morning and a guided meditation in the evening. The workshop program is supplemented by upcycling workshops and DragonDreaming methods for annual reflection. There will also be the opportunity to share your own skills and interests with the other participants in the form of mini-workshops in the skills-sharing space.
The price includes regional organic full board and accommodation in the Naturfreundehaus. We will cook together. Travel expenses will be reimbursed up to a maximum of Euro 275 each way.
---
This activity is part of the project "Naturefriends Houses - Hotspots of Democracy and Internationalism". Funded by
Event overview
Date:
27.12.2022 bis 31.12.2022
Destination:
Blaubeuren, Germany
Accommodation:
Naturfreundehaus im Ried, Riedweg 21, 89143 Blaubeuren
Itinerary:
Individual travel Via plain - next airports: Stuttgart, Memmingen With the train: direct connections to Blaubeuren via Ulm or Stuttgart
Operator:
Naturfreundejugend Württemberg
Minimum age:
16
Maximum age:
27
Cost:
90 Euro
Discount:
Members 50 Euro
Group size:
12
Registration until:
01.12.2022
Remarks:
You are welcome to write an eMail at

x

c

g

x

l

g

x

a

g

x

r

g

x

a

g

x

.

g

x

s

g

x

a

g

x

x

g

x

Ø

g

x

n

g

x

f

g

x

j

g

x

w

g

x

.

g

x

d

g

x

e

g

at any time with questions! We will answer you promptly. Also, if you would like to participate, but the costs are too high for you, please don't hesitate contacting us and we will find a way :)
Tags: english
Yes, I want to participate
Please send me the documents for a binding registration! Fields marked with * must be filled in