16.04.2023 – 21.04.2023
International Youth Exchange: Escape the City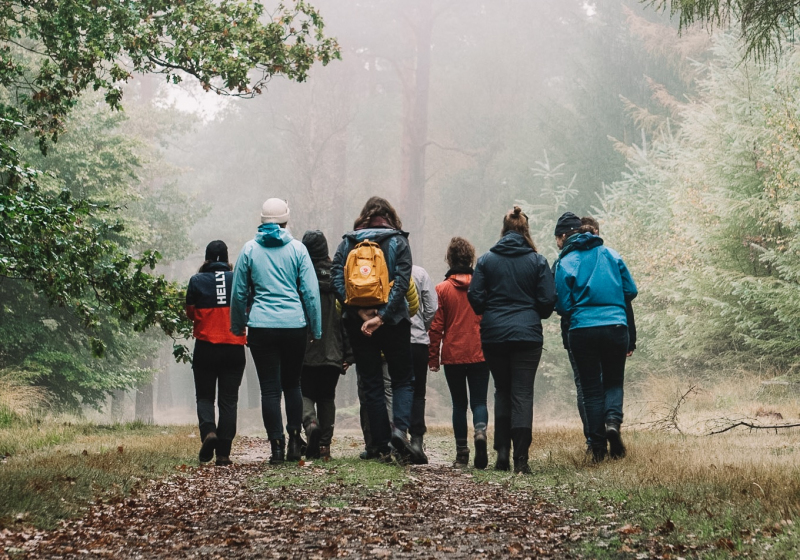 Fully booked!!! This international youth exchange is all about nature and mindfulness! During this week you will follow workshops about meditation, forest bathing, yoga, hike and transformational breathing. We will stay in a beautiful naturefriendshouse in the middle of the forest.
This event is fully booked. You can still register on a waiting list and maybe get a place, if someone else can not come.
---
This exchange is all about 'escape the city'. So we will focus on nature and mindfulness. We go outside a lot for alle kinds of workshops (such as meditation, forest bathing and hiking) and we do a lot of teambuilding activities. You don't want to miss this week!
The international team will include 15 young people from all around Europe. Residents of all backgrounds, from any European country, will gather together in the beautiful naturefriend house in the Netherlands for a week of exchange.
The house is situated in the middle of the forest in Bennekom. There are several bathrooms and showers inside the house, there's a big hall and a big kitchen. This makes it a perfect spot for group activities. Together we will cook and prepare the meals. All the meals will be vegetarian. Check it out: nivon.nl/accommodaties/de-bosbeek/
---
This activity is part of the project "Naturefriends Houses - Hotspots of Democracy and Internationalism". Funded by
Event overview
| | |
| --- | --- |
| Date: | 16.04.2023 bis 21.04.2023 |
| Destination: | Bennekom, the Netherlands |
| Accommodation: | Naturefriendshouse De Bosbeek, Bosbeekweg 19-21 6721 MH Bennekom, the Netherlands |
| Itinerary: | Train station: Ede-Wageningen Then: •Rent a bike at the station (25 minutes) •Walk 6 km (around 1 hour) Check: 9292.nl/ |
| Minimum age: | 18 |
| Maximum age: | 30 |
| Cost: | 75 euros |
| Discount: | 50 euros (naturefriend member price)* *naturefriend members are any person with an annual membership fee to any of the global naturefriend movement. |
| Group size: | max. 15 persons |
| Registration until: | 1.04.2023 |
| Remarks: | Operator are the Naturefriends in the Netherlands: Nivon / NivonJong: nivonjong.nl |
Tags: english
Yes, I want to participate
Please send me the documents for a binding registration! Fields marked with * must be filled in